Critics Push Back Against Media Reports Covington Catholic High School Students Racist Toward Native American Drummer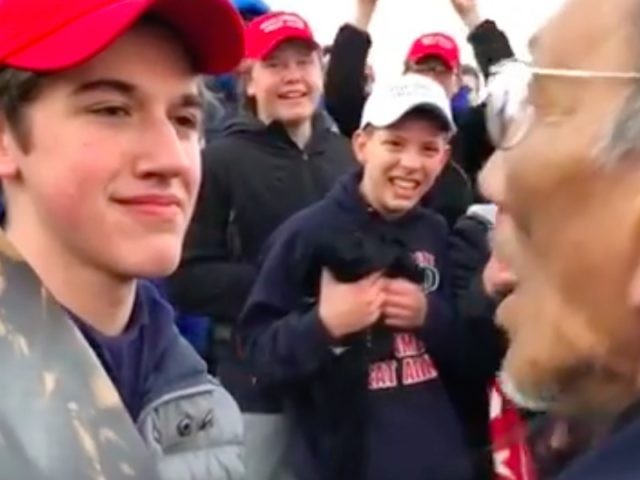 Two longer videos have come out that seem to vindicate the Catholic Boys High School kids in Washington DC. Shame on CNN, in particular, and their FAKE NEWS and the fake news of the other politically liberal and religion hating (if conservative) news outlets. SHAME.
Why did CNN make an international story out of this? Because it was a group of Catholic kids at the Washington, DC Right to Life March who were wearing MAGA hats and appeared, falsely to be victimizing Native Americans.
FAKE NEWS hates President Trump. It hates Christianity and its traditional sexual morality and it hates pro-life Christians. FAKE NEWS wants to marginalized, denigrate and neutralize anyone against their political agenda.
SHAME!