Shepherding the Flock Out of the 1962 Missal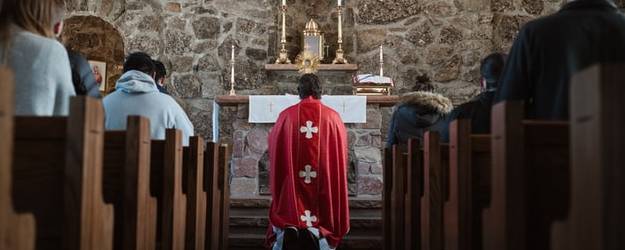 The time has come, says God to Moses. You must lead my people out of Egypt, out of captivity, toward the Promised Land.1 Unfortunately for the eager travelers, the journey lasts 40 years,2 and along the way the people murmur; they look back in nostalgia at the good things they once had.3 And they doubt that they will ever make it to the Promised Land. Many of them, in fact, die along the way.4 It is not easy to shepherd a people from one place to another physically; it is much harder to shepherd them spiritually.
Thus, it might not be easy for our Shepherds — the Church's bishops — to fulfill the command of the Holy Father's recent Motu proprio (entitled Traditionis custodes) and accompanying letter. For in these documents he is asking his bishops to lead some of the faithful away from the celebration of the 1962 Missal (known by many as the "extraordinary form," "The Traditional Latin Mass," "The Tridentine Mass, etc.); it will be a challenge for some of our shepherds to fulfill the mandate from Pope Francis "to provide for the good of those who are rooted in the previous form of celebration and need to return in due time to the Roman Rite promulgated by Saints Paul VI and John Paul II."5 For the American bishops, in particular, who preside over many parishes and groups that are attached to the Missal of 1962, this task could be daunting.