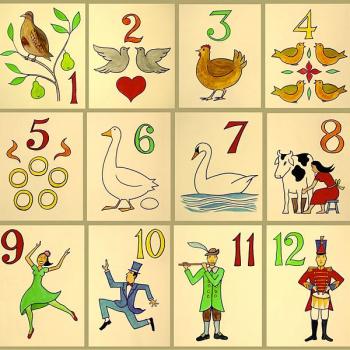 It happens every year around this time, so now seems as good a time as any to remind everyone that the popular myth now making the rounds again just isn't true. In case you missed it, here's what countless people believe and share on social media: "The Twelve Days of Christmas" was written in England as one of the "catechism songs" to help young Catholics learn the tenets of their faith – a memory aid, when to be caught with
…
Read more
My comments: Even if the 12 Days of Christmas isn't a subversive way to preserve the Catholic Faith during Christmas, it is within our grand Catholic Tradition to spiritualize practical and secular things, to say the least.
The Advent Wreath, Christmas Trees, Halloween customs all were baptized and given Catholic meaning and spiritualized.
The same with various actions in the Mass, such as washing hands, cutting the wine with water, the use of incense. There was a practical need to wash hands after receiving the offerings from the congregation to include dirty things living and dead. The wine was strong and sour and needed to be cut with water, people smelled pretty awful and often animal were in the great spaces of cathedrals and churches and so incense was like Fabreeze is today--a deodorant.
So I'm sticking with the spiritualized content of the 12 Days of Christmas, although I have never liked the song even as a child, but I digress.