BREAKING: Deranged Man Charges Priest on Altar Screaming Profanities During Live EWTN Broadcast (VIDEO)
Screaming man interrupts live mass on EWTN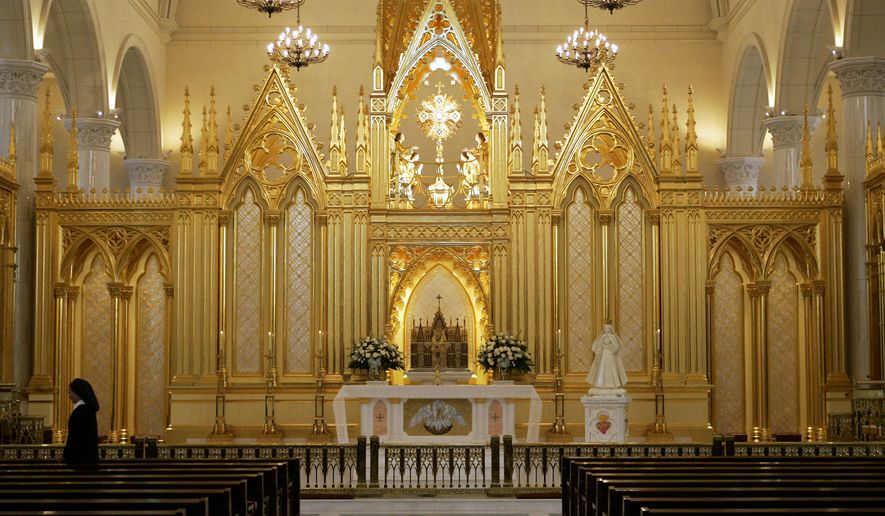 IRONDALE, Ala. (AP) — A screaming man has interrupted the live, televised Mass on a global Catholic network.
The unidentified man yelled "this is it!" and profanities as a priest lifted the chalice during EWTN Global Catholic Network's live Mass on Sunday morning from its studios in Irondale, Alabama.
The top of the man's head could be seen approaching the altar, but much of what he said was unintelligible. After a brief pause, the service continued.
EWTN Chairman Michael P. Warsaw said security removed the man, who was detained by Irondale police. The network ordered the man to stay away from its property.